Sustainability by using rejected tires to make Handlebar and Saddle Bags.
2021.10.02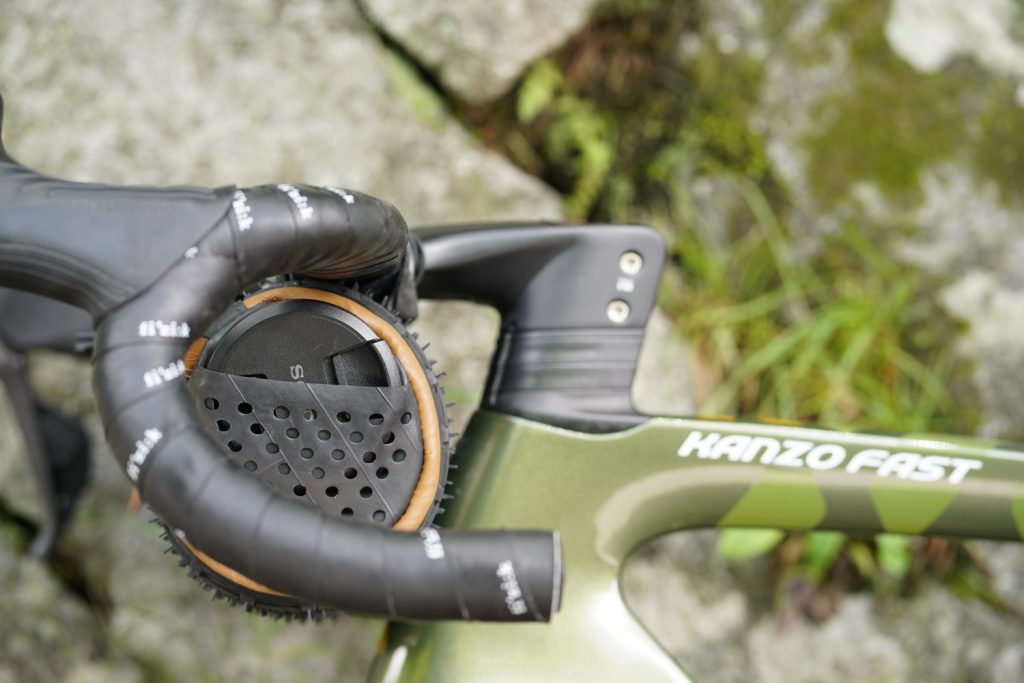 We are pleased to announce a collaboration of handlebar bags and saddle bags using Panaracer's world famous GravelKing tires. We will contribute to cyclists and the environment by utilizing bicycle tires that have not met our standards during the manufacturing process.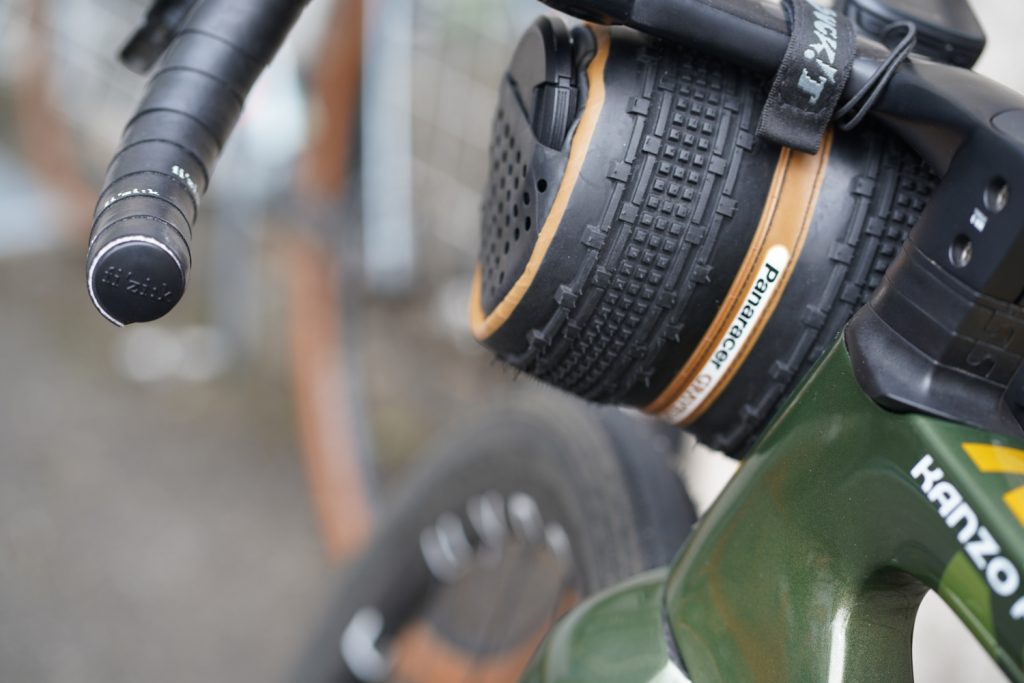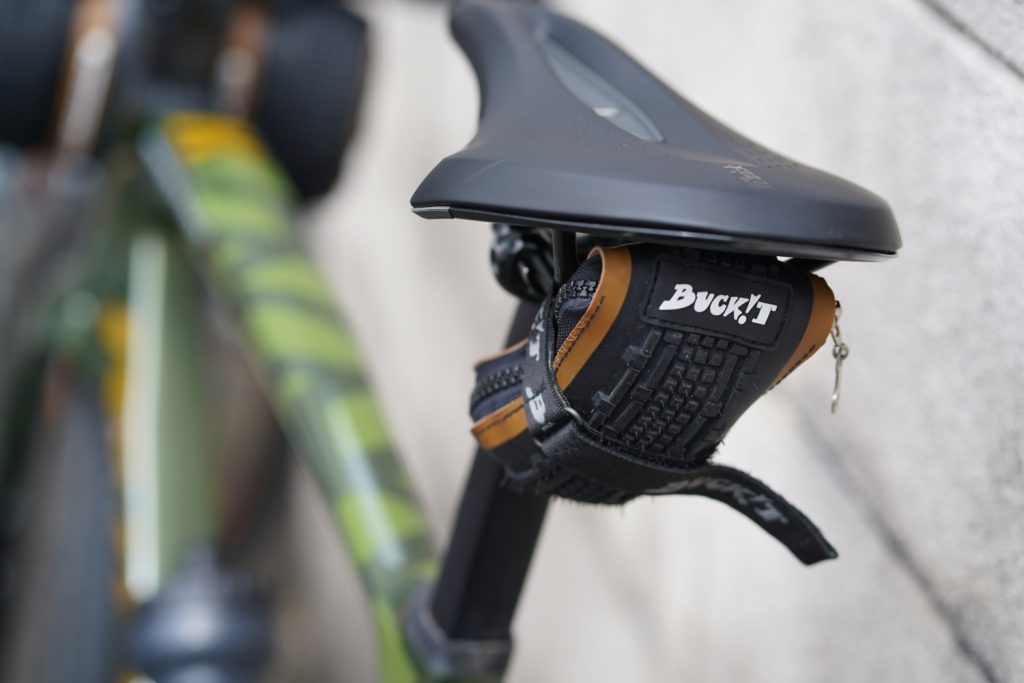 Color will be different in the picture.
Worldwide demand for Panaracer tires has increased significantly in 2020 and 2021. Due to this increased demand the number of tires that don't meet our exacting standards has also increased. This presented the problem of how to repurpose these tires in a way that would be eco-friendlier and more sustainable.
To help address this issue, we have examined internally how we can contribute to an environmentally sustainable society and have strengthened our factory system to improve efficiency and prevent the waste of raw materials and resources. While we were looking for opportunities to reuse resources that would otherwise be discarded as substandard products, we found BUCK!T from Girona, Spain.
BUCK!T was born in 2012 when former architect Craig combined his passion for design and sustainability with his love of cycling. Craig saw an opportunity to create well-made, upcycled accessories aimed at the growing market of both cyclists, and those looking for a more sustainable alternative. BUCK!T's goals and Panaracer goals are shared and the collaboration was born!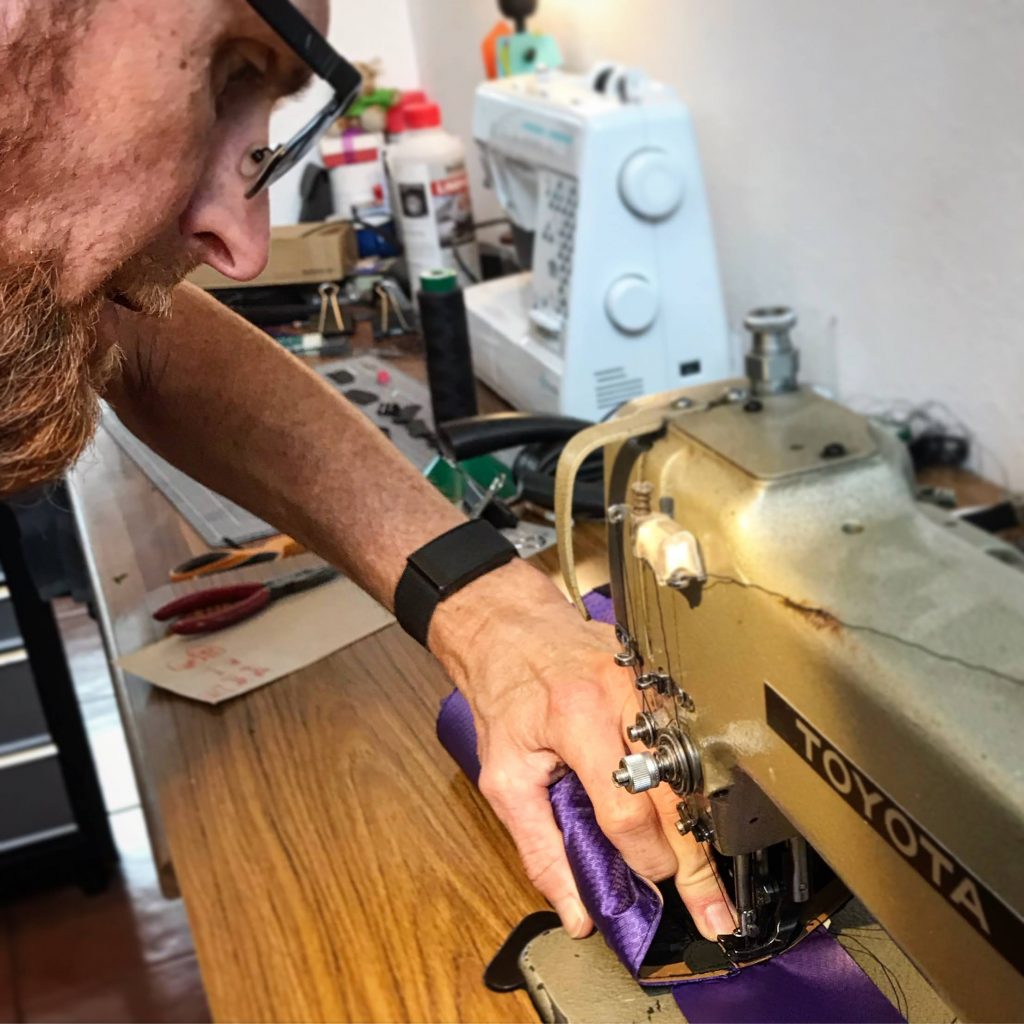 ©BUCK!T
While we can't solve every environmental issue at once, we must start and go step-by-step.
Panaracer has begun to ship rejected tires for Craig and his wife, Jamaica, to turn into beautiful, high quality, and functional cycling bags. The project is starting with handlebar bags and saddle bags. We expect to start offering these to the public in October 2021.
Handlebar Bag
Color: Black, Brown
Volume: 1.9L
Specifications: watertight zip, side pocket, 2 bands
Buy: Handlebar Bag Black
Buy: Handlebar Bag Brown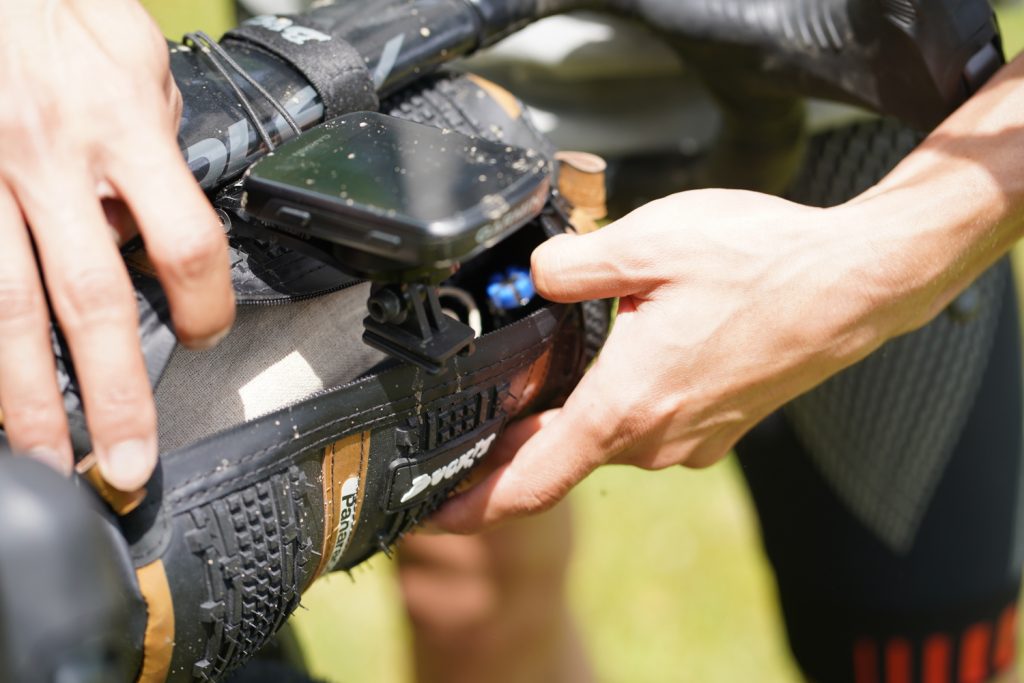 Saddle Bag
Color: Black (Color will be different in the picture.)
Specifications: 1 band, zip with used -chain slider
Buy: Saddle Bag