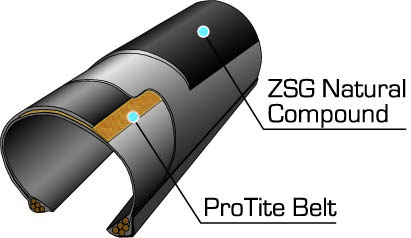 T-Serv
High perfromance urban/city use.
About
T-Serv ProTite is a great performance tire for urban city use, incorporating ZSG compound, 400D Lite Extra Cord, and ProTite puncture resistant technologies.
Hands down, T-Serv is the best urban strength to weight ratio tire on the market today.
Need to get through your urban jungle quickly and reliably? T-Serv is the answer.
Detail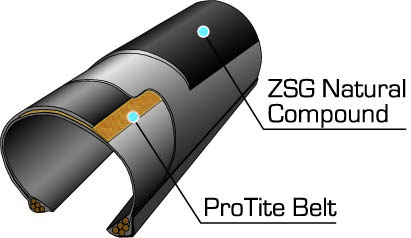 | | | | | | | | |
| --- | --- | --- | --- | --- | --- | --- | --- |
| RF725-TSV-B3 | 700×25c | 25-622 | Black | Black | 250 | MAX 805 | MAX 115 |
| RF725-TSV-R3 | 700×25c | 25-622 | Red | Black | 250 | MAX 805 | MAX 115 |
| RF728-TSV-B3 | 700×28C | 28-622 | Black | Black | 270 | MAX 735 | MAX 105 |
| RF728-TSV-R3 | 700×28C | 28-622 | Red | Black | 270 | MAX 735 | MAX 105 |
| RF732-TSV-B3 | 700×32c | 32-622 | Black | Black | 350 | MAX 665 | MAX 95 |
| RF735-TSV-B3 | 700×35c | 35-622 | Black | Black | 440 | MAX 620 | MAX 90 |
| RF26125-TSV-B3 | 26×1.25 | 32-559 | Black | Black | 250 | 455-700 | 65-100 |
| RF26125-TSV-R3 | 26×1.25 | 32-559 | Red | Black | 250 | 455-700 | 65-100 |
| RF26125-TSV-L3 | 26×1.25 | 32-559 | Blue | Black | 250 | 455-700 | 65-100 |
| RF26125-TSV-Y3 | 26×1.25 | 32-559 | Yellow | Black | 250 | 455-700 | 65-100 |
| RF265-TSV-B3 | 26×1.50 | 37-559 | Black | Black | 380 | 455-700 | 65-100 |
| RF265-TSV-R3 | 26×1.50 | 37-559 | Red | Black | 380 | 280-455 | 40-65 |
| RF265-TSV-L3 | 26×1.50 | 37-559 | Blue | Black | 380 | 280-455 | 40-65 |
| RF261-TSV-B3 | 26×1.75 | 42-559 | Black | Black | 460 | 280-455 | 40-65 |
| RF261-TSV-R3 | 26×1.75 | 42-559 | Red | Black | 460 | 280-455 | 40-65 |
| RF261-TSV-L3 | 26×1.75 | 42-559 | Blue | Black | 460 | 280-455 | 40-65 |
| RF650B42-TSV-B3 | 27.5×1.75(650B×42) | 42-584 | Black | Black | 480 | 280-525 | 40-75 |
| RF650B42-TSV-R3 | 27.5×1.75(650B×42) | 42-584 | Red | Black | 480 | 280-525 | 40-75 |
| RF650B42-TSV-L3 | 27.5×1.75(650B×42) | 42-584 | Blue | Black | 480 | 280-525 | 40-75 |
Product code
Recommended inflation pressure(kPa)
MAX 805
Recommended inflation pressure(PSI)
MAX 115
Recommended inflation pressure(kPa)
MAX 805
Recommended inflation pressure(PSI)
MAX 115
Recommended inflation pressure(kPa)
MAX 735
Recommended inflation pressure(PSI)
MAX 105
Recommended inflation pressure(kPa)
MAX 735
Recommended inflation pressure(PSI)
MAX 105
Recommended inflation pressure(kPa)
MAX 665
Recommended inflation pressure(PSI)
MAX 95
Recommended inflation pressure(kPa)
MAX 620
Recommended inflation pressure(PSI)
MAX 90
Recommended inflation pressure(kPa)
455-700
Recommended inflation pressure(PSI)
65-100
Recommended inflation pressure(kPa)
455-700
Recommended inflation pressure(PSI)
65-100
Recommended inflation pressure(kPa)
455-700
Recommended inflation pressure(PSI)
65-100
Recommended inflation pressure(kPa)
455-700
Recommended inflation pressure(PSI)
65-100
Recommended inflation pressure(kPa)
455-700
Recommended inflation pressure(PSI)
65-100
Recommended inflation pressure(kPa)
280-455
Recommended inflation pressure(PSI)
40-65
Recommended inflation pressure(kPa)
280-455
Recommended inflation pressure(PSI)
40-65
Recommended inflation pressure(kPa)
280-455
Recommended inflation pressure(PSI)
40-65
Recommended inflation pressure(kPa)
280-455
Recommended inflation pressure(PSI)
40-65
Recommended inflation pressure(kPa)
280-455
Recommended inflation pressure(PSI)
40-65
Recommended inflation pressure(kPa)
280-525
Recommended inflation pressure(PSI)
40-75
Recommended inflation pressure(kPa)
280-525
Recommended inflation pressure(PSI)
40-75
Recommended inflation pressure(kPa)
280-525
Recommended inflation pressure(PSI)
40-75
Back to Products